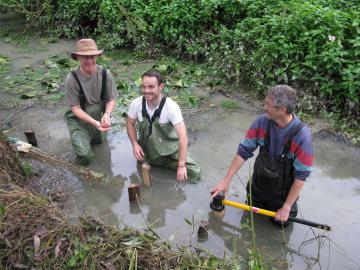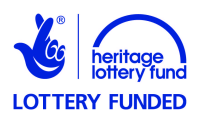 Arun and Rother Connections (ARC) is a £2.2 million landscape-scale project being delivered by a partnership of seven organisations working alongside local communities to promote a thriving river system where wildlife flourishes and where people value the unique natural and cultural heritage.   
The Arun and Rother rivers stitch together woodland, wetland and farmland, rich in wildlife and history, including the UK's most biodiverse 10km square, and nationally and internationally important wildlife sites. However, the area was at risk and decisive action was needed to protect it.
Through training and developing our volunteers and working closely with landowners and local communities, ARC is empowering local people to tackle complex issues like flooding, poor water quality and invasive non native species – creating a resilient landscape for the future.
While the three-year project doesn't end until November 2016, it has already delivered significant results, including major engineering works to remove weirs and improve fish and eel passage, the restoration of wetland habitats like chalk streams, floodplain meadows, wet heath and fen and major visitor improvements at three local nature reserves.
Please visit our events page HERE to find out how you can get involved.
The ARC Partnership is very grateful to the Heritage Lottery Fund for supporting the project.
For queries about the ARC project, please contact: rachel.carless@rspb.org.uk