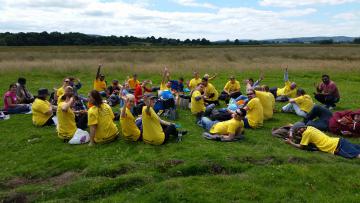 Would you like to join a growing community of people giving their time to help look after the beautiful rivers and landscapes of West Sussex? Click onto our Volunteering page to find out more about the many ways you can get involved. There are many opportunities to get involved with things you love or to try something completely different - we have activities for just about everyone.
As part of volunteering we'd like to help you to: get more involved with your local community, make new friends, develop through new experiences and challenges, use your existing skills or learn new ones, gain pleasure from helping others and very importantly have fun and enjoy yourself.
Thank you to everyone who has volunteered for the ARC Project  –  over the course of the project 1119 volunteers have given 13,898 volunteer hours  - that's 1985 volunteer days or 5.4 years of their time. These figures are impressive and showcase the commitment and dedication of individuals to conservation and improving their local area.
Click the Volunteering link above to see catchment volunteering opportunities.
Tell us about your favourite river place or your ideas on how a local river could be improved.
Report pollution incidents using the Environment Agency's Pollution Hotline on 0800 807060