Rother Valley Farmers Group Publish Thier First Annual Report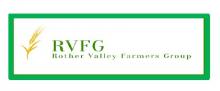 This is the first annual report for the Rother Valley Farmers Group (RVFG) produced for group members, its project team and Natural England. It is a requirement of the Countryside Stewardship Facilitation Fund1 (CSFF) grant to produce an annual report, summarising the group's activities from April 2018 to March 2019, and the environmental outcomes arising from them. The CSFF commenced on the 1st January 2018 so this report stretches from this date to the 31st March 2019, which includes the launch and formal establishment of the group. The overall aim of the CSFF is to support people and organisations that bring farmers and land managers together to improve the local natural environment at a landscape scale.
The report can be seen in full via the link below.