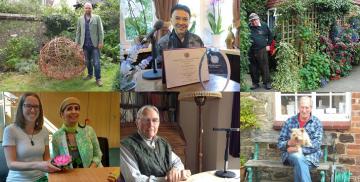 The Arun and Rother river catchment is rich in history with many local people having a great wealth of memories and local knowledge.
The Arun and Rother Connections (ARC) oral history project set out to capture local people's memories and to further our understanding of how the landscape and rivers have changed over time.
Between 2014 and 2016 ARC volunteers interviewed 24 people from across the Arun Valley and surrounding landscape including landowners, conservationists, artists, retirees and community group leaders. Full interviews will be available to the public at the West Sussex Records Centre in Chichester from January 2017, ensuring that these unique stories are captured for future generations.
You can listen to a sample of short excerpts by clicking on the below links. We recommend listening with headphones.
Thank you to all our volunteers and narrators for giving their time to the project.